Neal Fusco is an amateur chef. He loves returning to his Italian roots and soaking up the seasoning of his ancestors' traditional techniques. Toying around with recipes is one of his absolute favorite hobbies. Bringing classic cuisine to the table is his specialty.
There's something about doing things 'the old-fashioned way' that mesmerizes Neal Fusco, whether it's through his marketing methods or his personal hobbies of cooking. He has to admit, he doesn't always have the extra time to whip up homemade pasta. Sometimes, we all have to just grab a box of Barilla to combine with our homemade sauce (or 'gravy,' as us Italians say). But on a lazy Sunday, Neal Fusco loves crafting homemade pasta with his kids. The hands-on nature of the process is relaxing and certainly offers a delicious pay off. Here are the top 3 reasons why Italian food lover Neal Fusco prefers homemade pasta over store-bought:
Tradition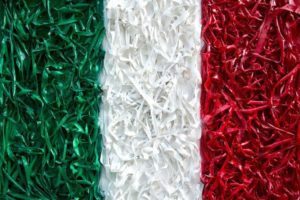 Nothing beats tradition, especially when it comes to the culinary arts. Neal Fusco started dabbling with Italian cuisine purely out of nostalgia for those home-cooked family dinners from childhood. Something about making his own pasta makes him feel more connected to his ancestors. Back in their day, they couldn't just pop over to the local grocery store and grab premade pasta — they had to make it themselves. Fusco loves honoring his heritage through culinary techniques, and this one in particular makes him feel the most connected to his Italian roots.
Flavor
There's no question that homemade pasta certainly tastes a whole lot better than the boxed stuff. If you haven't tried homemade pasta, you're really depriving your tastebuds of something beautiful. Neal would even suggest that you try 'homemade' pasta at a real Italian restaurant, if the task seems too tricky for you.
Nutritional value
In general, Neal Fusco loves cooking his own food from scratch because it's much more intimate. He feels connected to his food when he has made it himself. He feels better knowing exactly what is put into his meals — especially when he is feeding his friends and family. Ingredient lists with weird, SciFi-sounding names make him lose his appetite. At least when he makes his own pasta, he knows for certain what his ingredients are!
In this video by AllRecipes.com, a chef prepares fresh semolina and egg pasta. Check it out if you're interested in learning how to cook homemade pasta yourself!
Learn about Neal Fusco's favorite Italian pasta dishes in his previous blog post: http://nealfusco.com/neal-fusco-favorite-italian-pasta-dishes/