As a movie buff, Neal Fusco has always enjoyed movies written or directed by John Fusco.
It is true that Neal Fusco first learned out about John Fusco when he saw his name in the credits of the movie Young Guns, but after he did some research, he also realized that John was an amazing musician, writer and director and started following all his works.  Some of his favorite movies written and/or produced by John Fusco include: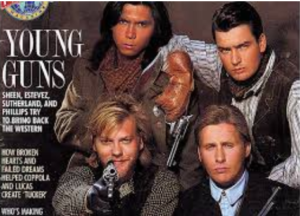 Crossroads
Young Guns
Thunderheart
The Babe
Hildago
Marco Polo
Crounching Tiger Hidden Dragon
The Shack
After watching many movies by John Fusco, Neal Fusco went a step further to learn more about the life and background of this incredible director. Some interesting facts he learned about Fusco include:
Crossroads was actually the inspiration for the music video game Guitar Hero III:  Legends of Rock.
He grew up in Waterbury, CT
He is Friends with Jon Bon Jovi
He attended NYU
Neal Fusco recommends everyone takes the time to learn more about John Fusco and to watch his latest movie, The Shack.