Both places offer beautiful weather and gorgeous beaches. More importantly, both Florida and South Carolina offer so many family fun options, you certainly will not be bored. Be sure to follow along with family fun and vacation adventures with Neal Fusco on Instagram.
Florida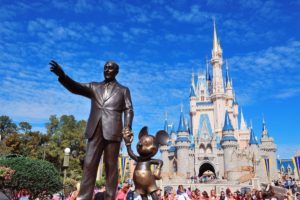 The first place anyone thinks of when they think Florida is, of course, Disney World!  No matter if you are going with a family or group or just your significant other, Disney World is a magical place that everyone should visit at least once in their life. When Neal Fusco has time away from his professional career, Disney World is one of the first places he thinks to travel with his family.
Some other cool places to visit in Florida are their beaches.  With hundreds of miles of beaches, you can find one that you love or you can visit a different one every time you plan your vacation. Some favorites are:
St Petersburg
Destin
Naples
Sanibel Island
Fort Lauderdale
There are so many more on the list, but those are listed as the most popular and will get you started.  For even more Florida beaches, check out my Pinterest.
South Carolina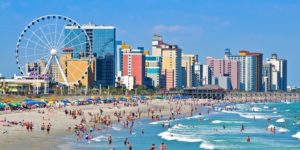 South Carolina is well-known for its spectacular shoreline, sandy beaches, and tropical like weather.  One of my favorite vacation spots is Hilton Head, S.C.  Located on the lowercountry region of the state, I often go with my extended family and have a reunion.  We love to visit the beaches, play some golf and check out the various museums, themed gardens and the Harbour Town Lighthouse.  Once you vacation in Hilton Head, you will become a fan and want to visit again.
Hilton Head is not the only vacation spot in South Carolina.  There are many other resorts to choose from.
Myrtle Beach – Offering 60 miles of beaches, celebrity designed golf courses, beachfront boardwalks, restaurants and an amusement park. Fun for all ages.
Charleston – With their cobblestone street, antebellum houses and horse drawn carriages, the elegance of Charleston calls out to the romantic heart especially in the French Quarter. Some main attraction also include the South Carolina Aquarium, Boone Hall, and of course, fine southern style restaurants.
Huntington Beach State Park – This coastal preserve is located in Georgetown County, S.C. It offers sandy beaches, campgrounds and lots of wildlife.
For more information on South Carolina and other travel sites, check out my page on Scoop.it.