Neal Fusco is a Marketing Manager and Consultant whose new favorite hobbies are cooking Italian dishes for his family every Sunday, sports and movies.
Neal Fusco had very different ideas on what his career path would be.  Having graduated with a B.S. in Marketing, Neal saw himself diving headfirst into Public Relations and using his degree to help companies better connect with the public.  Excited to begin his journey, Neal Fusco accepted his first job with a consulting firm right out of college.  The firm worked with ophthalmologists who specialized in LASIK procedures and before long Neal had developed his passion for the medical field and worked toward becoming a medical marketing manager.

Since then, Neal has built a very successful career in the Health and Medical field and has extended knowledge in the areas of medical payments, cost reduction, worker's compensation claims, analytics and medical marketing management services.
Italian Cooking
Neal Fusco has enjoyed Italian food since he was a boy.  Every Sunday, his mom along with his Grandmother Fusco would get the family together and cook the most amazing Italian dishes.  Neal looked forward to those dinners all week.  He says they are still some of his favorite memories.  So it is no surprise that most recently, Neal decided to pass on that tradition to his own children.   He asked his mother if he could have the recipe cards she kept all her favorite Italian dishes one and went to work in the kitchen.  Today, Neal Fusco is a pretty good cook himself and has started having his parents over to his home every Sunday for what his family likes to call Sunday Dinner with Chef Fusco.
Sports
Since he was a young boy, Neal Fusco has had a love of sports.  While he loves all sports like football, basketball, baseball, hockey and golf, his real passions are football and golf.
His favorite football team is the Miami Dolphins and his favorite player of all-time is Dan Marino.  A devoted fan, Neal has followed the Dolphins for many years and is still a huge fan of them today.  Likewise, Fusco followed Dan Marino's career right to the end and considers himself pretty educated on both the Dolphins and Marino.
Another love for Neal was golf.  This sport actually peeked Neal's interest enough that he tried out for his high school team.  Excelling at it, Neal played on the golf team in both high school and college.  Today Neal watches more than he plays, but he does still like to take in 18 holes whenever he can.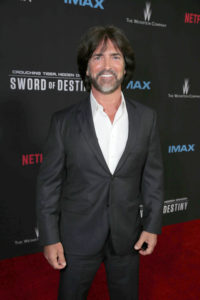 Another great interest of Fusco's is movies.  He loves to watch movies old and new, but his favorite movies are comedy classics, Dramas, and the Star Wars series. His favorite comedic actor is Will Ferrell and his favorite writer is John Fusco.
While Neal values his career and enjoys his hobbies in his spare time, his favorite thing to do is to spend time with family.  Neal loves to travel, so he and his family often head to Florida to visit one of their many exquisite beaches.  He also likes to take the kids to Disneyland and join family and friends in Hilton Head, S.C.