Neal Fusco loves to cook for his family.  Over the past year, Neal has been learning to make great Italian meals for his family just like his mother and Grandmother Fusco did.  Now he cooks Sunday dinner every week for his entire family.
Neal Fusco has always loved to eat Italian food, but it wasn't until recently that he discovered his love for Italian cooking.  When he became a dad, Neal started to tell his kids stories of his big Sunday dinners that he and his family ate every week.   His kids loved the stories so much and Neal was coming nostalgic for those days of watching his mom and grandmother cook.  That was when he decided to bring back a long lost tradition that everyone used to love.  Neal wanted his kids to experience what that was like so that someday, they might have the same kind of memories he had. Not to mention it was a  fun ways to bring the family together.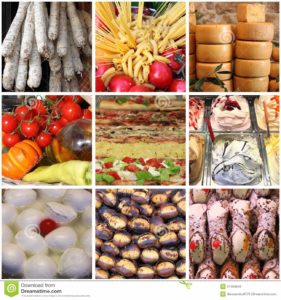 Neal started off slow by making the traditional Spaghetti and Meatballs with homemade marinara sauce.  Once he felt he had mastered that, he went on to make homemade pizza.  Neal's mother had handed over her recipe cards to him and before long, he was turning into a major foodie and amateur chef!
Sunday's with Chef Fusco, as his family started calling it, was big success.  Although he has tried to make other types of Italian Cuisine, Neal couldn't help but keep going back to his favorite food….Italian.  Each week he chooses one of the many recipes from his mothers recipe box and gets to work.  He never knew he would like cooking as much as he does, but is thankful to his mom and grandmother Fusco for his childhood memories that have now become his passion.
Today, Neal Fusco has expanded his menu to include many more authentic Italian dishes from Northern and Southern Italy. While his children still prefer the homemade pasta and pizza, his wife definitely appreciates having an extra hand in the kitchen and enjoys trying all the new dishes.
They have even started to invite their closest friends and family over to enjoy Chef Fusco's delicious Italian meals.  Neal is happy to have found this new hobby and is always looking to share recipes with other foodies.  Check out his blog for more about Italian cooking.