Like most of us, Neal Fusco grew up with sports.  Whether he was playing baseball or 18 holes of golf, Neal was happiest when he was either playing or watching sports.
As a boy, Neal Fusco was first introduced to sports by playing baseball.  Neal loved the game and he really enjoyed being part of a team.  The excitement for the game, the crack of the bat, and the cheers from the stands all drew Neal in.
As Neal got older he found another passion…Golf!  For as much as Neal likes baseball, he likes golf even more.  An 18-hole game of golf seemed to go by in an instant and most days Neal Fusco was left wanting more.  When he reached high school, Neal was quick to try out for his school's golf team. Neal played golf all four years of high school.  Three of those years were spent on the school's varsity team.  Neal also had the opportunity to participate in the state tournaments during his senior year.  Neal continued to go on to play golf in college and still likes to play today alongside his professional career.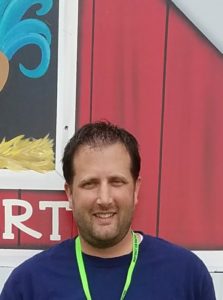 Neal's other love is Football!  While he never played football in High School or college, He grew up watching football and followed his favorite team, the Miami Dolphins, closely. Neal's favorite quarterback is none other than Miami Dolphins, Dan Marino.  Marino was the Dolphins' first- time draft pick in the 1983 NFL Draft.  Fusco, who was just a young boy, watched as Marino led the Dolphins for 17 seasons before retiring.
Marino has long since retired, but Neal Fusco still admires his football career and today's Miami Dolphins.  He does still follow players from other teams and likes to watch the draft to see what up and comers are taking the field.  Coincidentally enough, Neal has had a watchful eye on another NFL player, Brandon Fusco who played for as an Offensive Guard for Minnesota Vikings from 2011-2016 and was just picked up by the San Francisco 49ers for the upcoming 2017 season.  For Neal, Brandon Fusco's late start into football (his junior year of High School) is an intriguing story and one that Neal hopes will work in his favor.