Aspiring home chef Neal Fusco is passionate about trying new Italian dishes with a wide variety of recipe ideas.
In his most recent efforts, he experiments with some of the best traditional Italian pasta dishes taking tips from experts, but also bringing his own unique ideas to the table.
When most people think of pasta, they think of Italy – and why not? Everyone knows that Italy is the place for pasta and that there are endless variations, an abundance of flavors, and hundreds of ways of serving this dish, with something to suit everyone's tastes. Pasta has been served in Italy for generations, meaning that over the years, tried and tested traditional dishes have developed.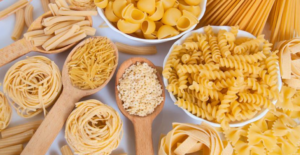 One of the most basic and easy recipes  Neal Fusco enjoys making is spaghetti aglio, olio, and peperoncino – which translates to spaghetti with garlic, oil, and chili. This incredibly simple recipe is great if you're running low on ingredients or just want a very basic meal. The flavored oil gives the spaghetti a rich, silky texture and the chili makes it a satisfying, warming meal which you can create in a very short space of time.
This dish can be varied with a more seaside twist, into one called spaghetti con le vongole. Omitting the chili if desired, clams are added to the sauce, and it can be made creamy or oily, then mixed with chopped parsley. You can also give the sauce a tomato twist if you prefer.
Perhaps the most famous recipe in the Fusco family and the rest of the world – is spaghetti al pomodoro: spaghetti with tomato. A staple in many households, with so much flexibility, this is an easy, straight-forward recipe which can incorporate a variety of ingredients and flavors.
Another very popular traditional pasta dish is cacio e pepe, cheese and pepper – obviously appealing for its simplicity, using only two ingredients besides the pasta. The mastery of this dish is in mixing the cheese while the pasta is hot, and adding a little of the rich, starchy pasta water to create a creamy sauce that is satisfying in spite of its simplicity.
For a meal which is more complex and meaty, Neal Fusco recommends trying out bolognese ragu, a very popular dish which takes its name from the French term ragôut. It generally refers to a slow-cooked, meat-based sauce with tomato. The meat can either be chunky or finely chopped, and some variations include wine, milk, basil, offal, etc. This dish is usually served with a fresh egg pasta.
If you want a bigger variation on the standard pasta dish, you could try out a pasta and broth mix. For example, pasta e ceci alla Romana, which involves cooking pasta alongside other vegetables. The addition of dried chickpeas makes it a particularly filling dish and extremely satisfying in the winter. Again, the thickness and creaminess of the sauce can be adjusted to suit the tastes of the individual. This is usually served with a short pasta or snapped spaghetti.
There are many other traditional pasta dishes which have spread throughout the world, originating from different regions and suiting different tastes. The flexibility of the dishes is perhaps one of the reasons Neal Fusco enjoys experimenting with them so much; they can be adjusted and improved upon by any cook, offering simple, creative recipes which will suit any taste or diet.