As an aspiring home chef and lover of Italian cuisine, Neal Fusco has studied the many different traditional dishes across the regions of Southern Italy.
Southern Italy has a distinct legacy of culture. This is also evident in their wide variety of traditional cuisine. Most of the foods from this Italian region are not only exceptionally delicious, they are also offer some deliciously healthy options.
Interesting Facts about Southern Italy Cuisine
The Southerners love to use olive oil almost always while cooking

People from Southern Italy generally use garlic sparsely

Food in the Southern Italy has earthier and bolder flavors compared to other regions in Italy

Pasta in the these areas is typically purchased dried
After coming home from his work and career in marketing, Neal Fusco enjoys experimenting with new dishes and loves telling his family about the origins of the dish and which region of Italy it came from.
Regional Cuisine in Southern Italy
The Abruzzo Region
Abruzzo is perhaps more known for its pure Italian dishes away from foreign influences. Maccheronialla Chitarra is a popular pasta dishes in the region. Made of durum wheat and eggs, the pasta is cut into a classic shape resembling the guitar and then served with lamb sauce.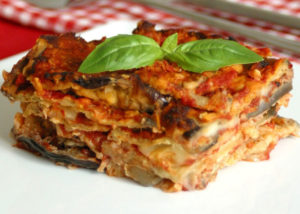 The Campania Region
The city of Naples in Campania is widely-known for being the birthplace of the well-loved Italian pizza. Aside from pizza, Campania is also famous for their exceptional spaghetti topped with tomato-based sauces particularly, Pasta Puttanesca, which is spaghetti made with spicy tomato sauce topped with abundant capers and garlic. The comfort food Parmigiana di Melanzane which is an Eggplant Parmesan is also another popular dish from the region of Campania.
The Calabrian Region
Among the Italian regions, the Calabrian region takes pride in its spicy dishes. Their most famous specialty is called 'Ndujaa spicy fresh salumi which is used as a bread spread or as pasta sauce. Rich in eggplant, Ciambotta is another Calabrian region dish. It is basically a spicy eggplant stew mixed with lots of chili, onion, tomatoes and other healthy herbs. Neal Fusco enjoys making this dish on colder nights or when someone in the family is feeling sick. 
The Molise Region
A tiny region in Southern Italy, the dishes in this region mostly contain hot peppers. Sheep are also abundant in this region. It's no surprise for Molise to be known for their Pezzatawhich is made from boiled mutton mixed with a variety of spices, vegetables and potatoes. This dish is traditionally cooked using a copper container where the meat is subject to a slow cooking process resulting to bolder flavor.
The Puglia Region
People in Puglia are pasta-lovers. This region is renowned for their uniquely-shaped pasta that resembles human ears called orecchiette. Homemade orecchiette is typically served with broccoli, ricotta cheese, fresh tomatoes and garlic. Most of the dishes in this region are also remarkably doused with olive oil.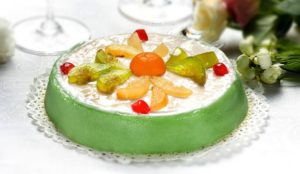 The Sicily Region
Sicily is abundant with fruits and vegetables – lemons, artichokes, tangerines, oranges, beans, tomatoes eggplants, and onions. People here also love to consume lots of seafoods. If you have a sweet tooth, you'll love Sicily with its heavenly desserts including Cassata also known as ricotta cake. Its main ingredients include sponge cake, fruit juices, ricotta cheese and candied fruits. This one is always a hit when Neal Fusco makes it for family parties.
The Sardinia Region
Su Porcheddu which is a flavorful dish of suckling pig cooked in an open spit of fire for hours, is a ubiquitous dish in Sardinia. Also, popular in this region are seafood delicacies such as burrida or the spicy fish soup as well as towns-folk favorites including lobsters, anchovies, tuna and sardines.
Stay connected with Neal Fusco on Twitter and other forms of social media to learn more about his passion for Italian cooking.